WORKSHOP ON CYBER CRIME AT MCKV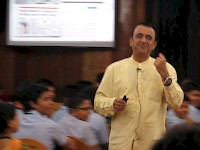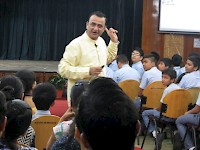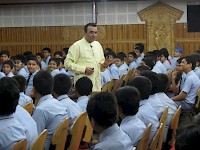 The statistics on cyber crime in India paint a picture that none can be proud of. What is most alarming in recent times is the increasing number of youth involved in cyber crime cases. To create awareness about this rapidly rising problem, M. C. Kejriwal Vidyapeeth, invited Mr. Rakshit Tandon, one of the leading cyber security experts of the county to conduct a series of workshops for the students, teachers and parents of the school on 28 March 2016. Mr. Rakshit's many responsibilities include: consultant with the Internet and Mobile Association of India (IAMAI), a cyber security trainer with many state police forces and international organizations, and the Director of A & R Info Security Solutions Pvt. Ltd. He has a vast knowledge of and experience in tracking cyber crime at the national and international levels.
Mr. Tandon enlightened staff members, students as well as group of parents about possible threats of e-frauds, online banking frauds, hacking, phishing, cyber defamation, cyber bullying, stalking, child pornography, online human trafficking, etc. He pointed out that inappropriate use of the Internet is a major issue with school and college going students. Unknowingly students and children get trapped in various cyber related crime. Right orientation and proper parental awareness can restrict the problem to some extent.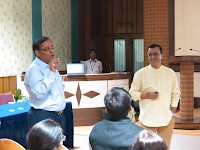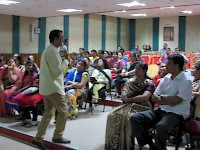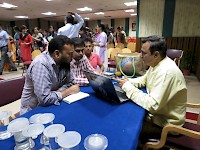 He explained the safe usage of social media, online shopping, internet games, correct methods of using debit and credit cards and internet banking. He also briefed the audience about keeping passwords safe, avoiding cyber bullying, data thefts, threats of fake profiles and defamatory posts. 
A group of officers from the Cyber Crime Division of the Howrah City Police also attended the workshop and benefitted from the discussion. This workshop acted as an eye-opener for everyone who attended it. In fact, Mr. Rakshit Tandon's guidance and advice, properly followed, could have a far-reaching and favourable impact with regard to the cyber safety of our society.