4th International Karate Championship
Published on: 01 Aug 2018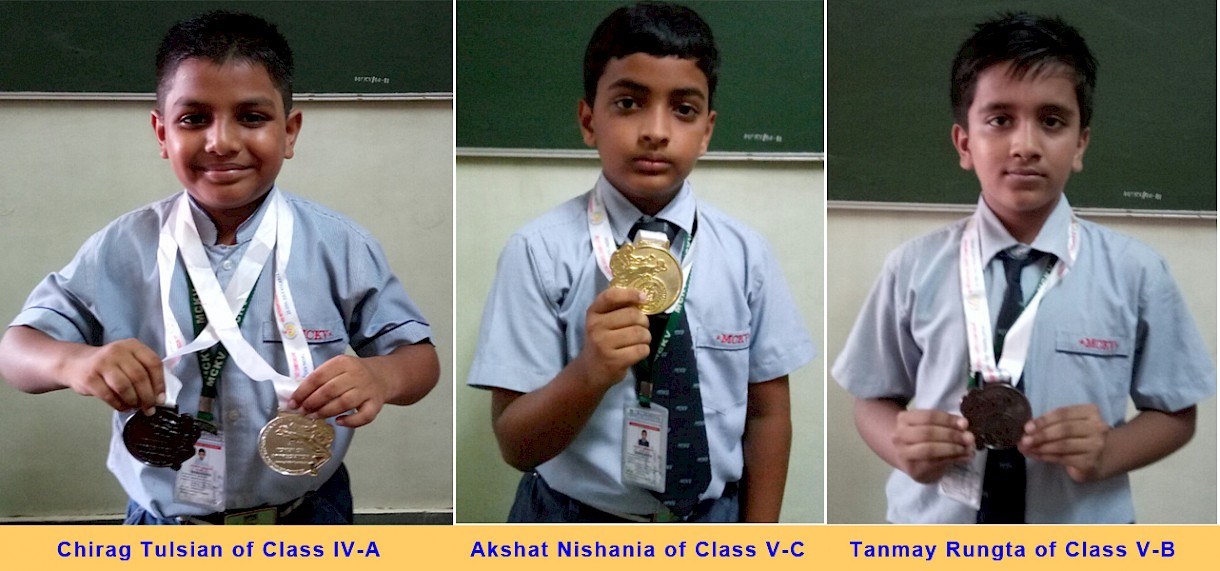 Seishinkai Shito-Ryu-Karate-Do- Federation organised  the  4th International Karate Championship on 28th July, 2018 at Netaji Indoor Stadium.
Chirag Tulsian of Class IV-A secured a silver medal in the Under- 9 Kata category and a bronze medal in Under- 9 Kumite category.
Akshat Nishania of Class V-C was awarded  the gold medal in Under- 10 Kata category
Tanmay Rungta of Class V-B received the bronze medal in the Under-10 Kata category.