A note of thanks: MCKV celebrates Thanksgiving Day
Published on: 25 Nov 2022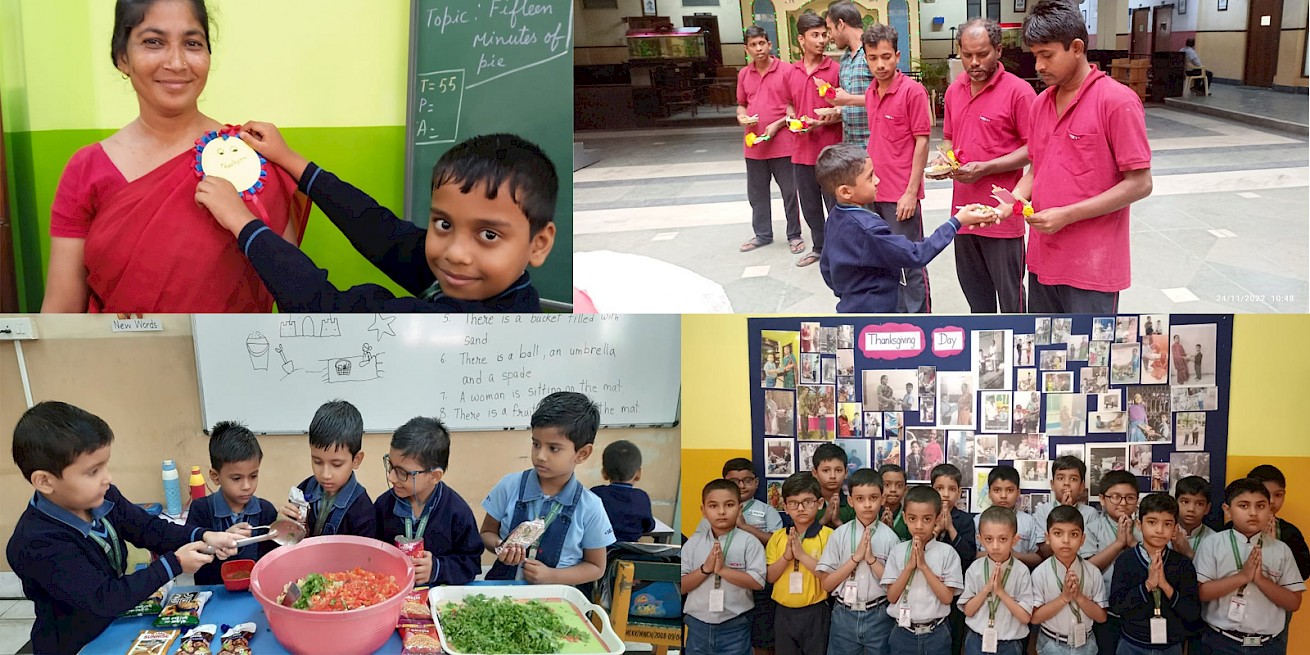 'Thank' and 'you' are two of the easiest words in the English language with the power to change the world. While the western world observed Thanksgiving on 24 November 2022, our little stars of the Foundational Stage celebrated this special day in our own unique way in the MCKV campus.
Pre-Nursery children made beautiful 'Tulip craft' while the Nursery children gifted beautiful roses to the ancillary staff of the institution, whom they lovingly call 'Didi', as a token of their gratitude. The Kindergarten children, too, prepared delicious 'Aloo Chaat' and offered it to their 'Didis', as a gesture of appreciation for all their hard work.
Children of Class 1, donated woollen garments and food items to the underprivileged people of their locality while Class 2 students prepared badges expressing their gratitude to the people who make their lives better.
These beautiful tokens of thankfulness filled the hearts of the receivers with infinite joy. For our students, it was an opportunity to feel content for the many blessings in their lives, develop a positive outlook towards life and bring a smile on everyone's face.