Published on: 12 Jul 2021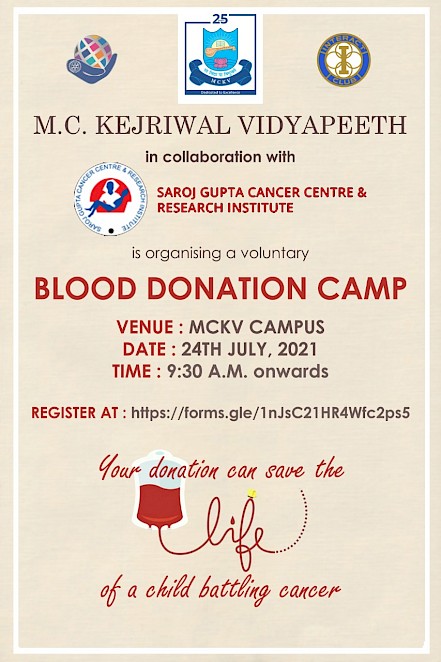 Blood donation is the most important contribution a person can make towards the society. Millions of people including children need blood due to medical conditions and their only hope remains with the blood donors. Your noble act can save a life. Donate blood- give life. 
M.C . KEJRIWAL VIDYAPEETH is organizing a blood donation camp in association with Saroj Gupta Cancer Research Centre, Thakurpukur. At MCKV campus on 24th July, 2021. For registration purpose,  kindly fill this form.
https://forms.gle/1nJsC21HR4Wfc2ps5
All are requested to participate in this nobel cause.Kindly get yourself registered.