Blood Donation Drive
Published on: 24 Jul 2022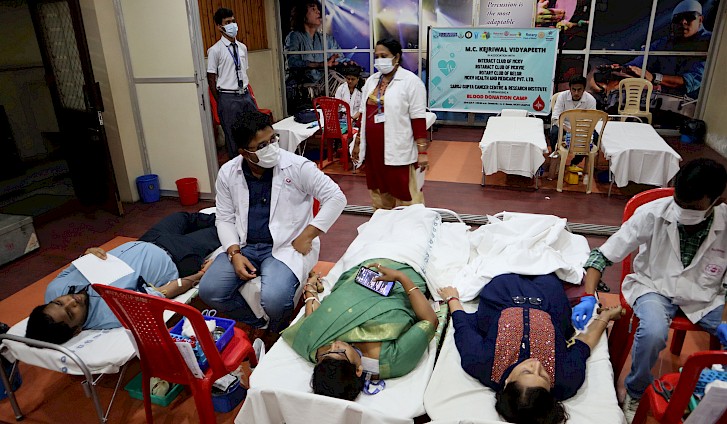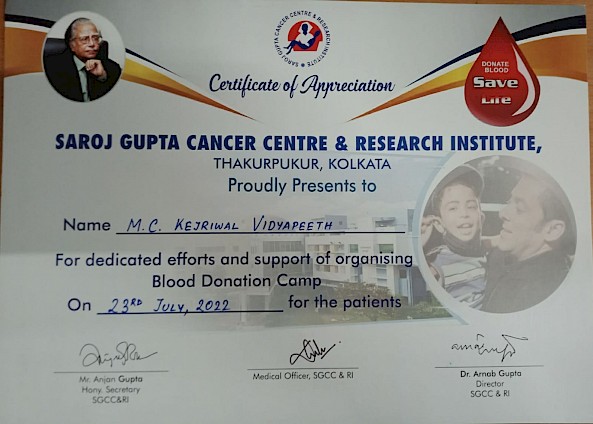 To be able to save someone's life is in our blood. Only we should be willing to gift this lifeline to people in need. As it is said, a single pint can save three lives, a single gesture can create millions of smile. With the objective of creating a difference in the lives of people,
M. C. Kejriwal Vidyapeeth, in association with, Interact Club of MCKV, Rotaract Club of MCKVIE, Rotary Club of Belur, MCKV Health and Medicare Pvt. Ltd. and Saroj Gupta Cancer Centre and Research Institute organized a Blood Donation Camp at the school campus on 23 July 2022.
The event would have failed to be a reality without the support and guidance of our Chairman, Mr.Kishan Kumar Kejriwal.  More than 60 members of the entire MCKV family donated blood voluntarily. Unfortunately,  a large number of people are still unaware of the benefits of voluntary blood donation, both for the donor and the recipient. The event served to inculcate a sense of responsibility in the community and to sensitize ourselves in aiding the indigent.
Our heartfelt gratitude to all the voluntary blood donors for their life  saving gift. With an approximate collection of 22 litres of blood, 250 lives will be impacted by this drive.