Bosco Corporatus 2022: Crowning achievements!
Published on: 01 Jul 2022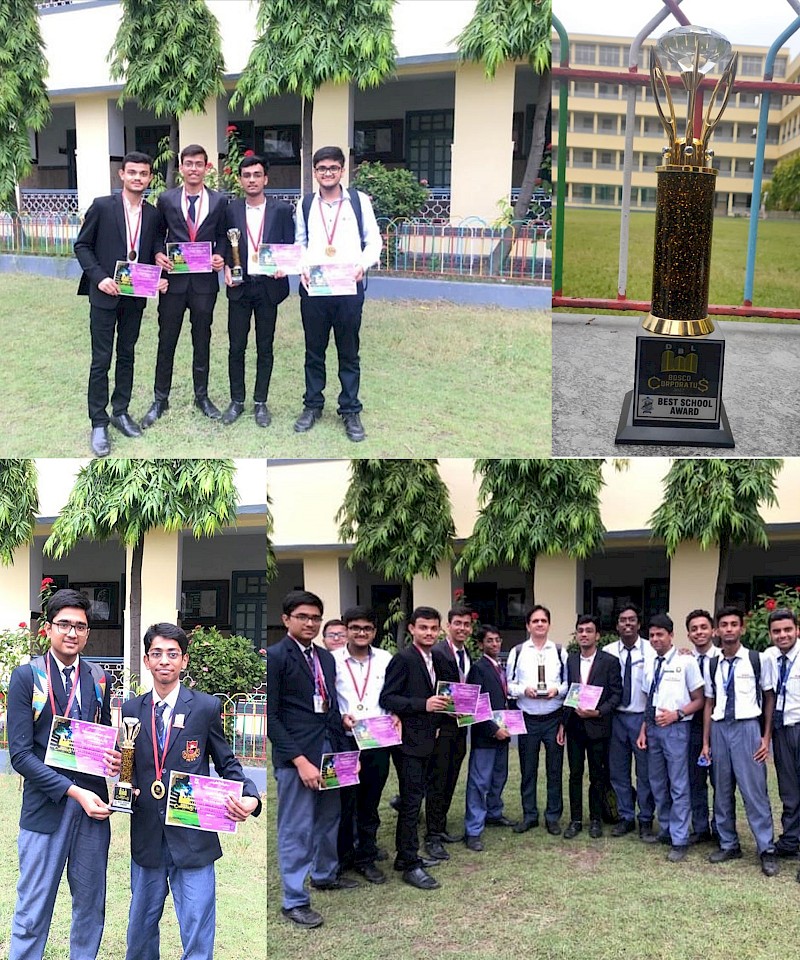 In the immortal words of Zed Ziglar, "You don't build a business; you build people, then people build the business." All of us at M. C. Kejriwal Vidyapeeth, are ardent followers of this philosophy. On July 1, 2022 the school participated in the widely popular inter-school business conclave Bosco Corporatus. Our boys namely participated in four events – Bosco Traders – an auction event, Bosco Big Bull – a trading event, Bosco Equinvestment and Bosco Eco Clave within the Bosco Corporatus 2022.
The immensely talented students of our school won laurels, yet again, with their outstanding performances. Our school stood first in the Bosco Eco Clave, thanks to the rigorous efforts of Hiten Golchha, Yug Patwari, Raghav Mandhana and Naman Gupta, while Sidharth Dugar and Riyansh Saraogi bagged first prize in Bosco Traders. Their praiseworthy attempts culminated in MCKV being crowned the best school. It was no minor feat competing with the best schools in Kolkata and bringing the cup home.
 The event was a huge learning opportunity for our budding business men and a glorious moment for the school.