Bridging Gaps: Our Interactors visit Seba Old Age Home
Published on: 25 Sep 2022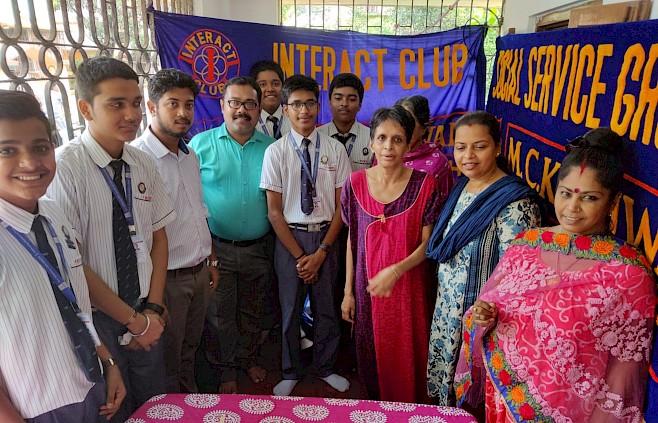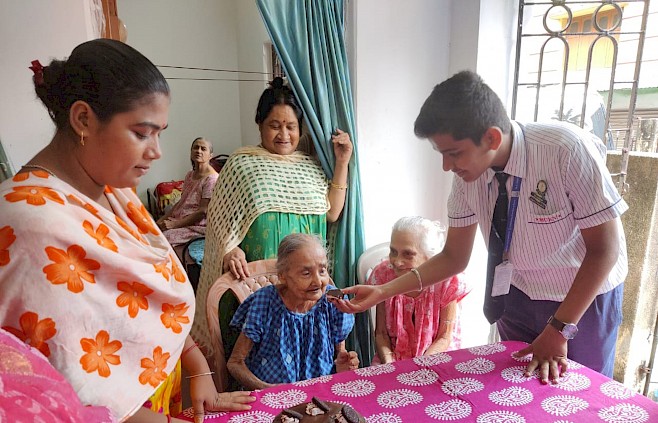 The greatest gift that we can give our elders is to care for those who once cared for us. Aged people are the roots of society, without whose love and blessings our lives seem incomplete.
On 25 September 2022, the Interact Club of M.C. Kejriwal Vidyapeeth organized a visit to Seba Old Age Home in Garia, Kolkata. The date of the visit coincided with Mahalaya 2022, and marked the onset of Debipokkho. While the city geared up to welcome Goddess Durga, our Interactors wanted to make the day cherishable for the residents of Seba. Our boys began by  arranging a delectable breakfast for them. Then, strumming the guitar, they sang along to various songs with the residents. The atmosphere radiated with joy and happiness. The residents were finally gifted with bedsheets. The grand celebrations concluded with a sumptuous lunch, which was whole-heartedly enjoyed by everyone.
Throughout the visit, the smiles never faded from the faces of the elderly. In addition to gathering priceless life lessons from the visit, our boys were bestowed with everlasting blessings.