CAREER CONCLAVE 2023- Career Trends: Blurring Knowledge Borders
Published on: 04 Feb 2023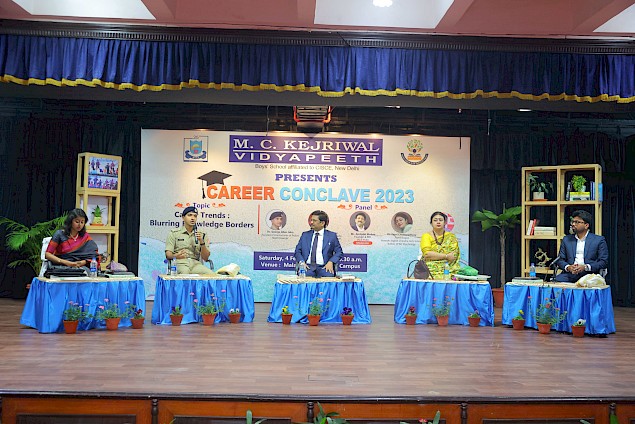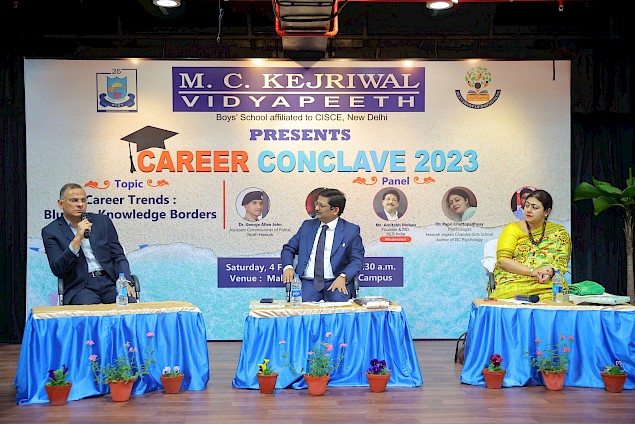 'Where the mind is without fear and the head is held high' - that is the school life that Tagore had envisioned for students. Indeed, formative schooling has been far more than just a pedagogical pursuit in modern times. The National Education Policy 2020 and globalization have brought forth an educational revolution in terms of scope and diversity. With a zillion career options available in contemporary times, the role of a career counselling session becomes indispensable.
In an endeavour to understand the nuances of contemporary professional requirements, MCKV hosted Career Conclave 2023, Career Trends: Blurring Knowledge Borders, an orientation and career seminar, for students enrolling in Class XI, on 4 February 2023, in the school auditorium. The event was planned to familiarize our students and parents of Class X with the broad spectrum of current educational possibilities and professional trends, advise them to choose appropriate career paths, and provide them with unique perspectives that would assist them to decide on a suitable career.
The eminent panellists comprising Dr George Allen John, Assistant Commissioner of Police, North Howrah, Dr Papri Chattopadhyay, Psychologist, Howrah Jogesh Chandra Girls School and author of ISC Psychology, Dr Shatarupa Dey Neogi, Assistant Professor of Geography, Sarojini Naidu College for Women, Kolkata, Mr Ankit Pansari, Head Of Planning and Strategy, Aditya Birla Domestic Textile ( MCKV Alumnus), and Mr Neelkantha Gupta, Director, MCKV, spoke about the wide repository of options offered to the students today. The deliberation was initiated and deftly moderated by Mr Amitabh Mohan, Founder & MD, HLS India.
It would be apt to mention that the students' thirst for information about various professions, their prospects, and the nature of the work involved, was quenched to the optimum level by this interactive session.