Published on: 09 Dec 2021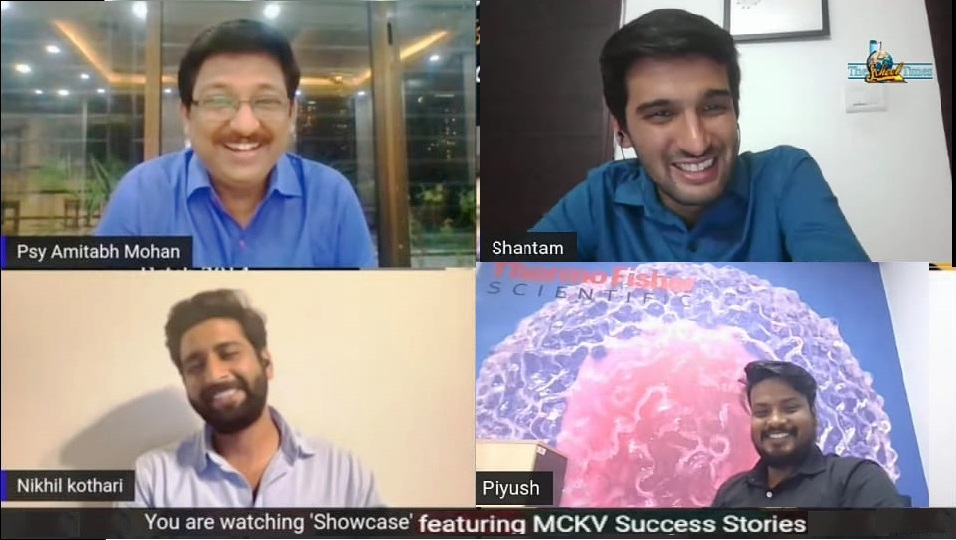 The evening of 9th December, 2021, was truly invigorating for all of us at MCKV. Curtains were raised on the third act of MCKV Success Stories. It was indeed a rewarding experience for the entire community to witness Piyush Das, a biotechnologist (ISC 2006), Nikhil Kothari, an entrepreneur (ISC 2010), and Shantam Yagnik, a research scholar (ISC 2014) embark on a spirited conversation with the ever charming Mr Amitabh Mohan, an eminent Psychologist, Founder and MD, HLS India, in his popular talk show Showcase. The episode was streamed live on the YouTube channel of The School Times, one of India's leading learning platforms.
 Our dear students took a trip down memory lane, revisiting warm memories of school life and acknowledging the invaluable role played by MCKV in moulding their lives and careers. For the entire team, the evening turned out to be extremely enriching and fulfilling, something that all of us will cherish for years to come.