Published on: 02 Dec 2021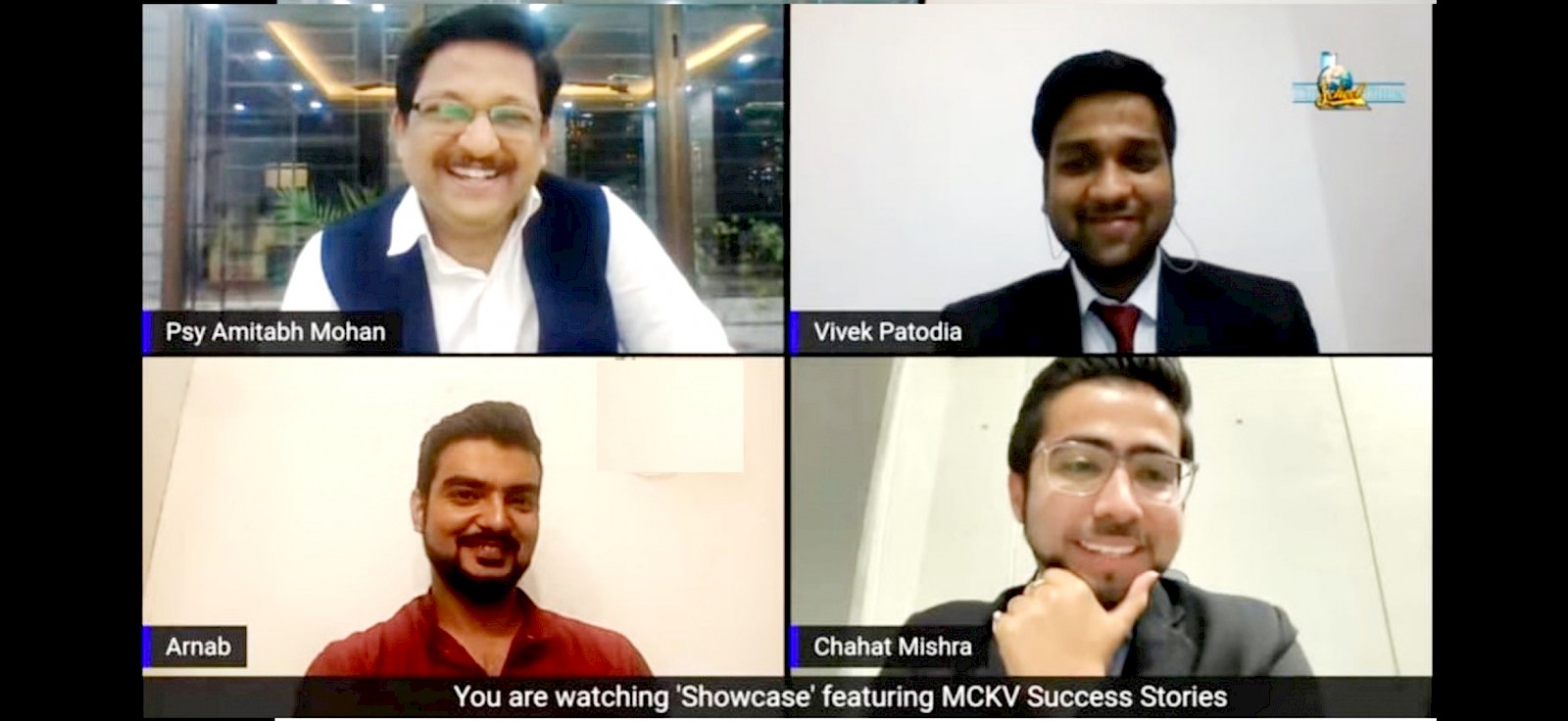 The much-awaited chapter two of MCKV Success Stories was streamed live on YouTube, channel The School Times, on 2nd December, 2021, evening. Our hearts swelled with pride as the entire MCKV fraternity watched three of our former students, Arnab Banerjee (presently an actor in the famous Bengali soap opera Sreemoyee), Chahat Mishra (presently Head International Relations Woxsen University) and Vinit Patodia (presently a chartered accountant), engage in a lively conversation with Mr Amitabh Mohan, renowned psychologist, founder and MD HLS India, in his popular talk show Showcase.
Hearing our past pupils share their success mantras and recollecting anecdotes from school life while acknowledging the pivotal role the school has played in shaping their success stories, made us all feel nostalgic, emotional, fortunate and blessed at the same time.