Diwali Celebrations in MCKV
Published on: 09 Nov 2023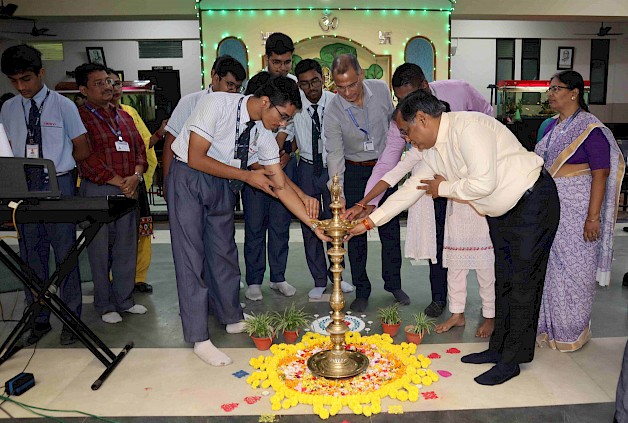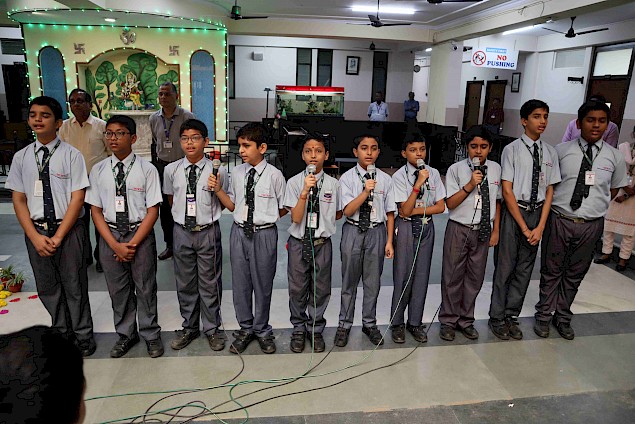 MCKVians celebrated Diwali- the festival of lights, shine, sparkle, togetherness and happiness in the school campus this week.
The Foundational Stage students were a part of the week-long festivity. Our boys participated in interactive sessions with their teachers and classmates pledging to celebrate a green Diwali. Keeping with the traditions associated with Diwali, a classroom cleanliness drive was organized. Students of the Pre-Primary section created craft items like paper folding diyas, colourful paper lanterns and greeting cards. The flower rangoli decoration by the students and teachers of the Foundational Stage in the school's atrium area was splendid. Our little ones gifted one another dry fruits and sweets, thus bringing to life a quintessential Diwali day.
A special assembly was also organized on 9 November 2023 where our choir boys greeted everyone a Happy Diwali, our dance troupe presented a marvellous tribute to Goddess Kali and our Prefectorial Body members  lit up the atrium with candles and diyas.
The celebrations were a manifestation of the true spirit of Diwali and a promise that light will triumph dispelling darkness.