Hall of Fame: MCKV honours its students and teachers
Published on: 12 Sep 2022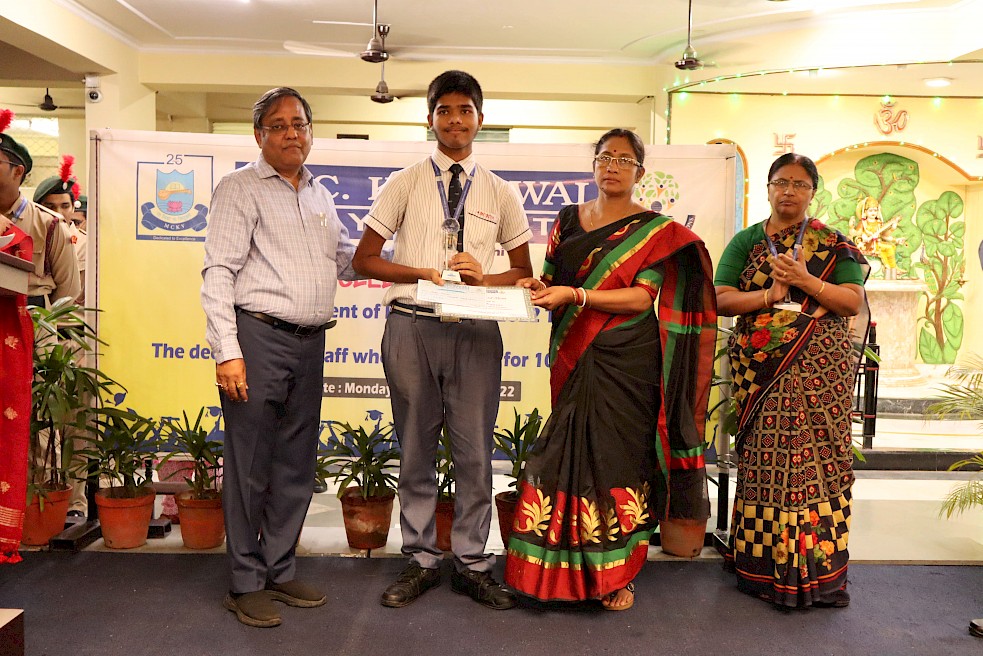 On 12 September 2022, the MCKV community gathered to acknowledge and recognize the efforts and brilliant performance of our ICSE and ISC 2022 toppers. In a special assembly our Chairman, Mr Kishan Kumar Kejriwal, our Director, Mr Neelkanth Gupta, and our Principal, Ms Mallika Mukherjee gave away trophies and certificates to the first, second and third position holders of the school in the ICSE and ISC 2022 examinations. Students who have scored a perfect 100 in a particular subject were also awarded with certificates. It was truly an emotional moment for the parents who had  joined in the celebrations.
The morning also witnessed the felicitation of those teachers who have completed ten and fifteen years of selfless service to the school by the School Management. This unique gesture of honouring teachers is always an event looked forward to with much anticipation.
As the atrium resonated with continual applause, it was quite evident that the success stories of our senior students and teachers have inspired all Mckvians to dream, imagine, believe and achieve the impossible.