Published on: 25 Sep 2021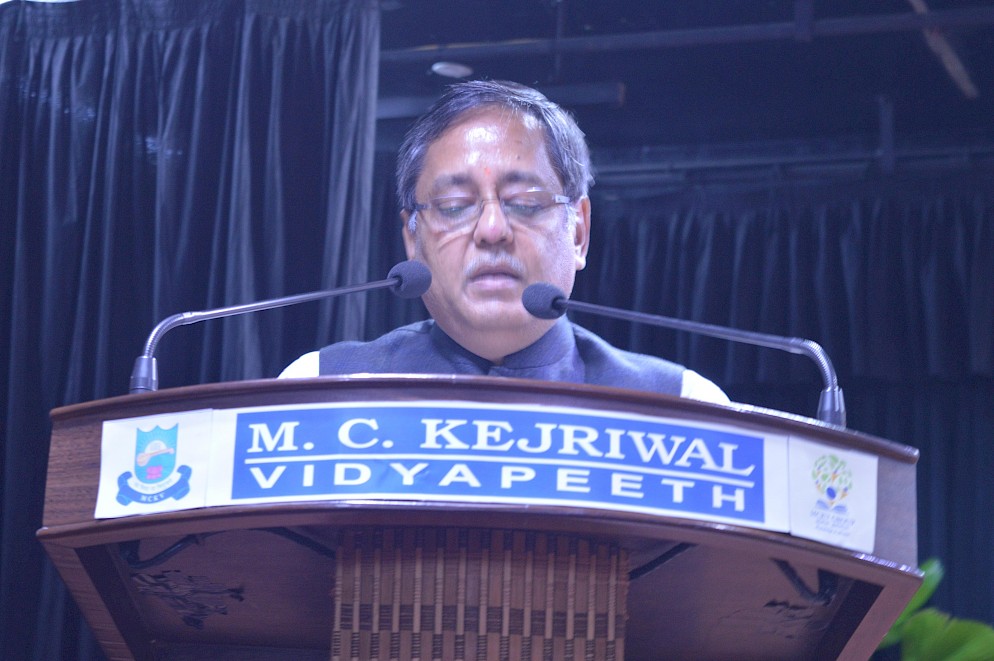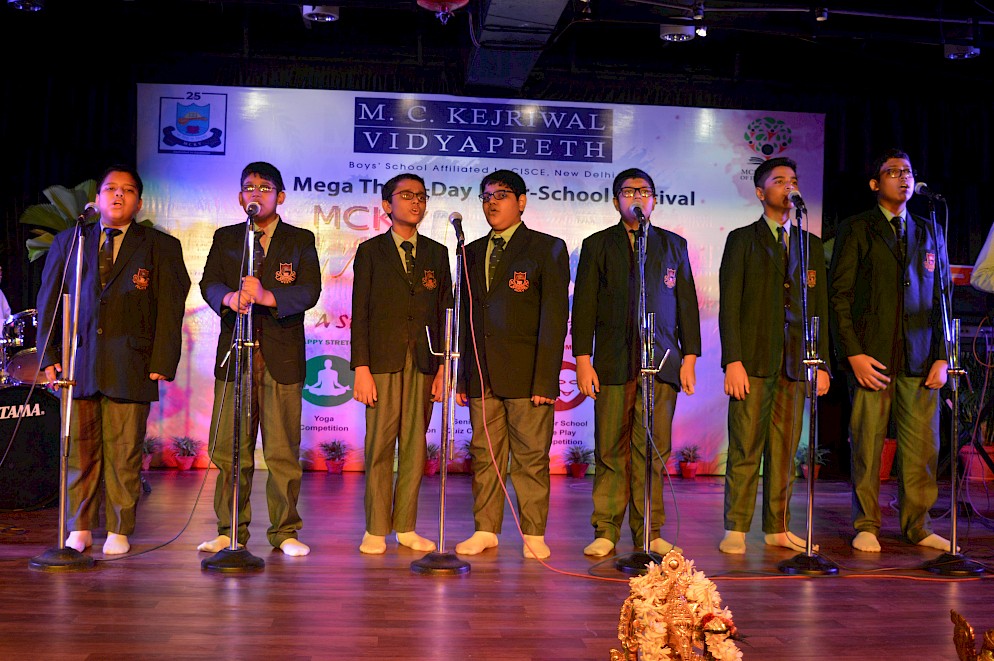 As an initiative to celebrate the 25 years' glorious journey of M.C.Kejriwal Vidyapeeth, a three-day virtual competitionunderthe banner of MCKV Melange, 2021 was organised. The event began with Happy Stretch – A Yoga competition , which was followed by a plethora of myriad competitions namely Quiz, Declamation and several others which involved the participation of a large number of students.
The programme commenced with  welcoming the Guests and participants followed by the lighting of the ceremonial lamp to invoke the blessings of the Almighty. This was followed by our School Anthem sung by our students. The 18 participating schools,both National and beyond were introduced to the audience through a video presentation. This was followed by a mellifluous instrumental presentation by our school music team which mesmerized the audience .
The three days' virtual competition was declared open by our Chairman, Shri Kishan Kumar  Kejriwal highlighting the importance of such competitions for the all round growth of a student.The day's proceedings were initiated by M.C.K.V Happy Stretch - a yoga competition, comprising three categories, having participants from all the 18 schools. Eminent Yoga teachers namely Ms Tania Nag Kundu, Ms Sulagna Sen  and Mr Debobroto Ghosh were judges for this special event. The special guest for the Online programme was Mr Arup Kumar Saha, a yoga teacher from Vietnam.
Participants rangingfrom Classes 3 to 8  of different schools showcased their dexterity in different asanas that they performed.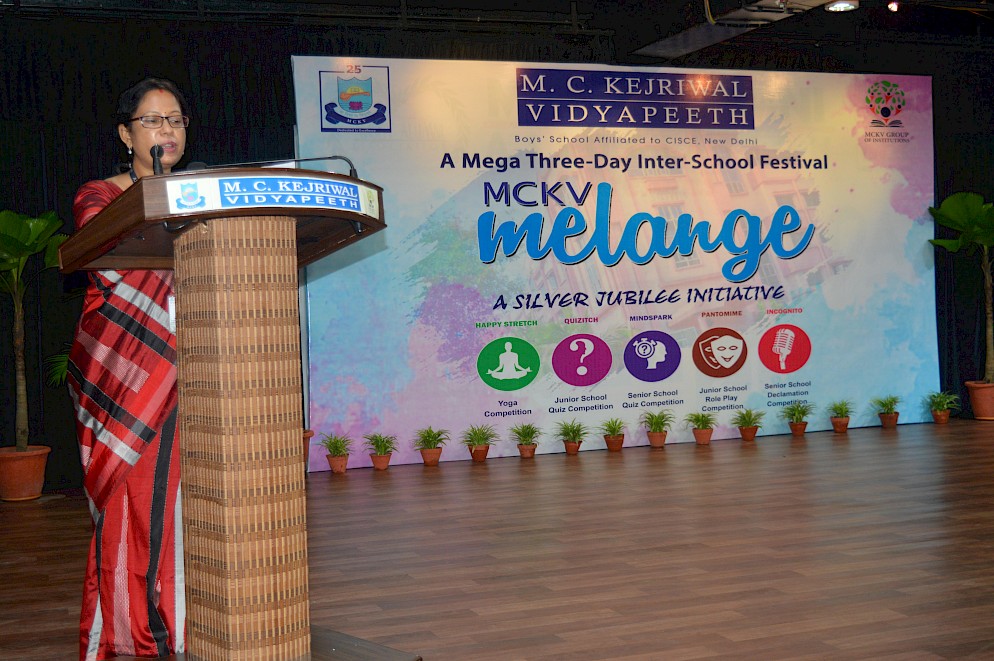 The events for the day drew to a close by a Thanks giving  by the teacher co-ordinator of MCKV Melange, Ms Keka Mukherjee , who acknowledged the students' performance and motivated them to keep their spirits high and continue with their efforts relentlessly.