Published on: 28 Jan 2020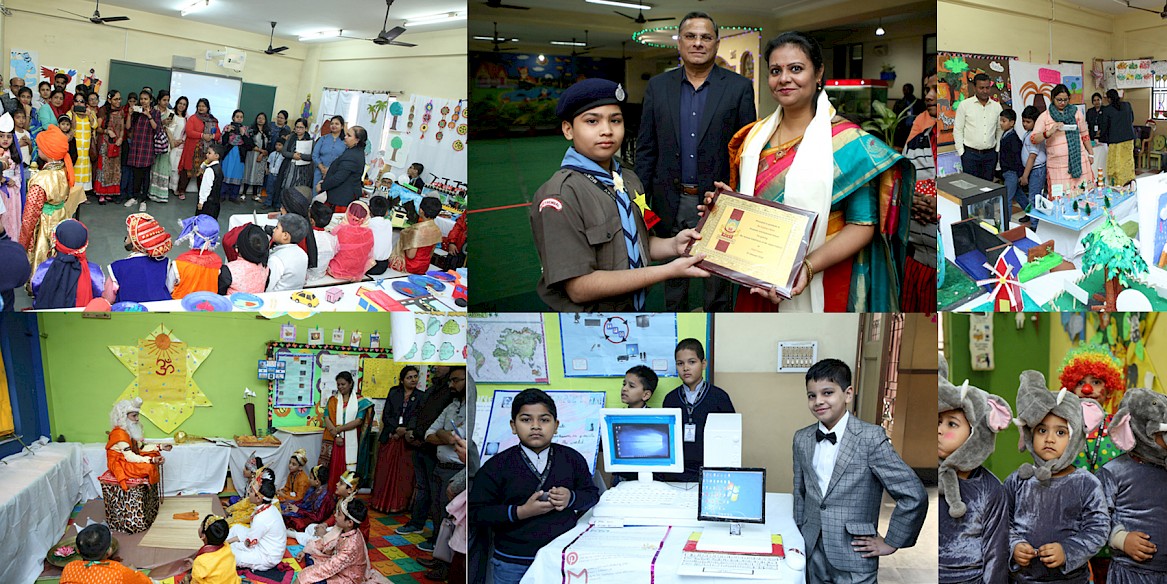 The Junior School Annual Exhibition is an integral part of school activities. ThePre-Primary and PrimaryWings of the school held their Annual Exhibition on the school premises on Saturday, 25 January 2020.MsRaktimaMitra of Swarnim International School graced the occasion as Chief Guest. The exhibition was a platform for providing students the opportunity to unfold their hidden talents and  give shapeinnovatively to their formal learning. The students of Classes 3 and 4showcased informative and attractive exhibitson subjects like English, Mathematics, Science, SocialStudies, Hindi and Bengali. Our students also enthralled the audience with various cultural programmes related to different subjects.The students of Classes 1and 2 came up with creative and unique ways to exhibit each topic such as 'Safedrive', 'Say No to Plastic', and  'The Solar System'.Also, the characters from famous stories with 'Arabian Nights' and 'Akbar and Birbal' came alive through excellent dramatisationdone by the students.In the Pre- Primary section, the teachers and children worked on various themes such as 'Health and Hygiene', 'Safety', 'Circus'and 'Jungle'.Scientific experimentswere showcased in an innovative manner. All these wonthe hearts of the visitors. Parents came in large numbers to witness the talent and creativity ofthe students.
Overall, this exhibition of our Junior School created an ambience of joyfulness, which will surely have an everlasting impact on the minds of our students and parents.