MCKV Celebrates English Language Week
Published on: 28 Apr 2023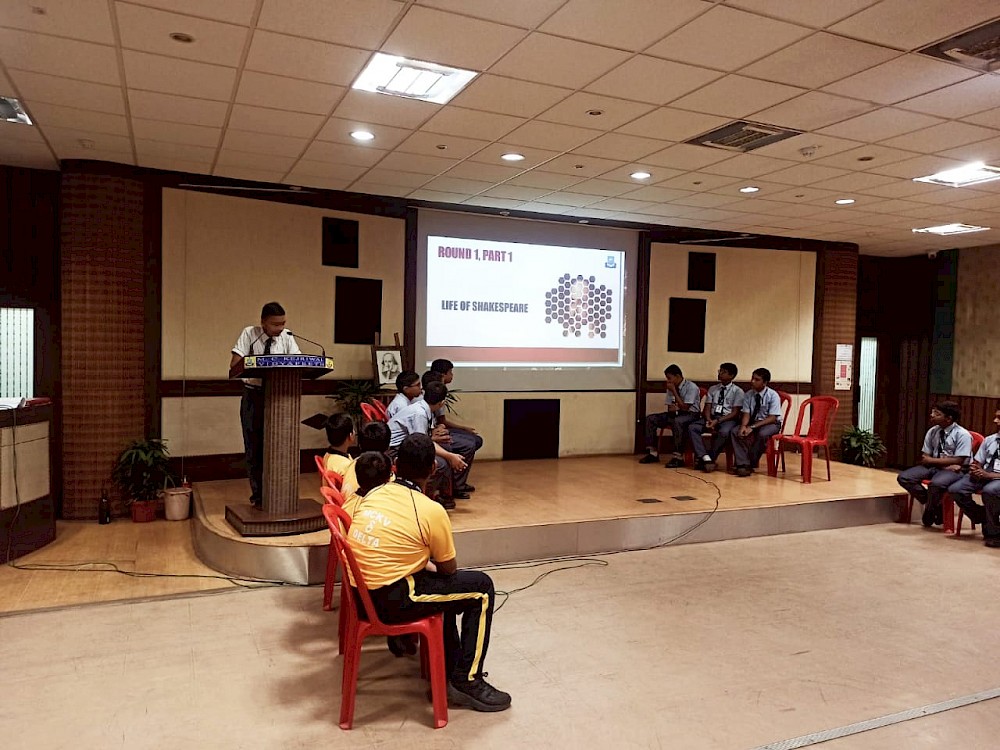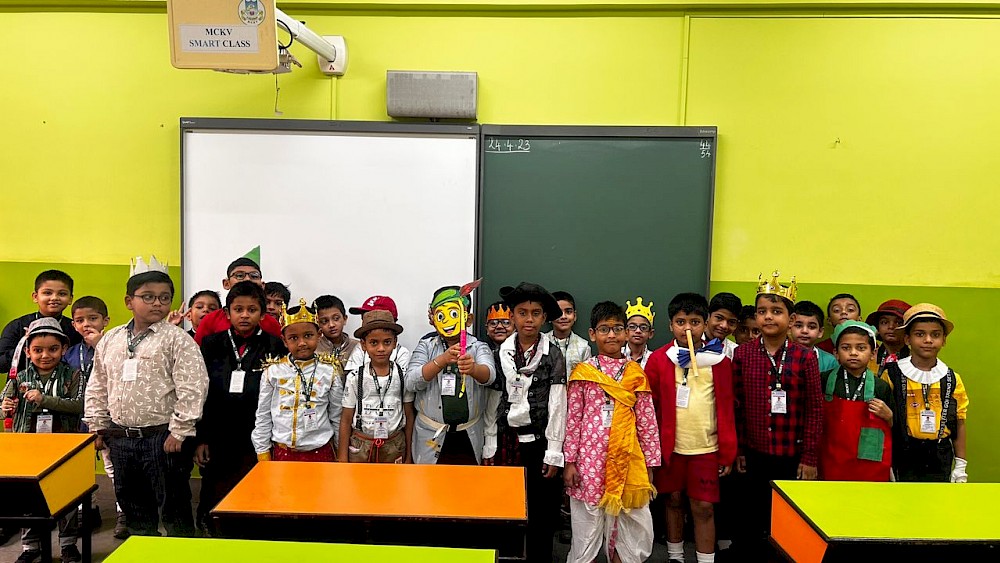 Language is a powerful medium that brings people together and unites them. Today, one in every four people in the world uses English.English Language Day is celebrated on 23 April as it marks the birth anniversary of William Shakespeare, probably the greatest playwright in the language.
Though every day is a celebration of this beautiful language for us at MCKV, this year, the last week of April, i.e.,  from 24 to 28 April 2023, was observed as English Language Week.
While the tiny tots of KG, Classes I & 2 dressed up as their favourite fairy-tale characters, Classes 3 & 4 designed unique bookmarks based on props associated with time-honoured literary characters. Through these activities, our students got a chance to explore the history, culture, and achievements associated with the language.
Students of Classes 5 & 6 participated in a 'Shelfie Contest' where they took selfies in front of a bookshelf and later created a class collage together. Class 7 students decorated their classroom doors, highlighting the life and work of William Shakespeare. Our Secondary Stage students were challenged to think outside the box and create original comic strips and design book covers. Their efforts were truly laudable.
Students of Classes 10, 11 & 12 hosted a quiz on the life and works of William Shakespeare for Classes 8 & 9 in the Audio-Visual room. It was a matter of great joy to see the enthusiasm among the organizers and participants of the quiz.
The library classes were also dedicated to introducing our Preparatory and Middle Stage students to the genius of William Shakespeare. Boys were briefedabout his life and works, were shown adaptations of his plays, and encouraged to read his work.
Celebrating a language is much more than knowing its importance; it is a way to embrace our cultural diversity and integrate our differences. At the end of the week, we feel that our students are ready to immerse themselves in the infinite possibilities that the English language has to offer.