MCKV hosts 'I am the King of my Mind' - An Interactive Session with the students of Classes 7 and 8
Published on: 18 Nov 2023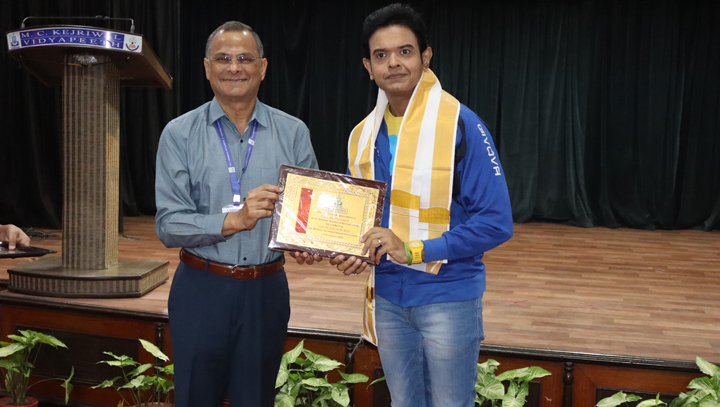 On 17 November 2023, M. C. Kejriwal Vidyapeeth hosted the 414th session of the globally acclaimed interactive session 'I am the King of my Mind' for the students of Classes 7 and 8 in the school campus.
The session was conducted by Mr Bobby Chakraborty, eminent social worker and actor. Our guest was introduced by Ms Sanghamitra Pal, Middle Stage Coordinator, and welcomed by Mr Neelkantha Gupta, Director, MCKV. In his inimitable style, Mr Chakraborty advised our boys not to become a victim of 'social trends', highlighting the far-reaching consequences of addiction in destroying health, family and career. Our boys were motivated to make the right choices in life and not be a participant in the race of being 'infamously famous.' The crux of the session lay in helping students realize the necessity of controlling their minds, and the power it holds.
Students took part in an interesting quiz at the end of the session. Winners were awarded with certificates and T-shirts.
The two-and-a-half-hour session left an indelible impression on the mind of our students and we hope that they would reap the benefits of the session in the days to come.