Published on: 06 Oct 2021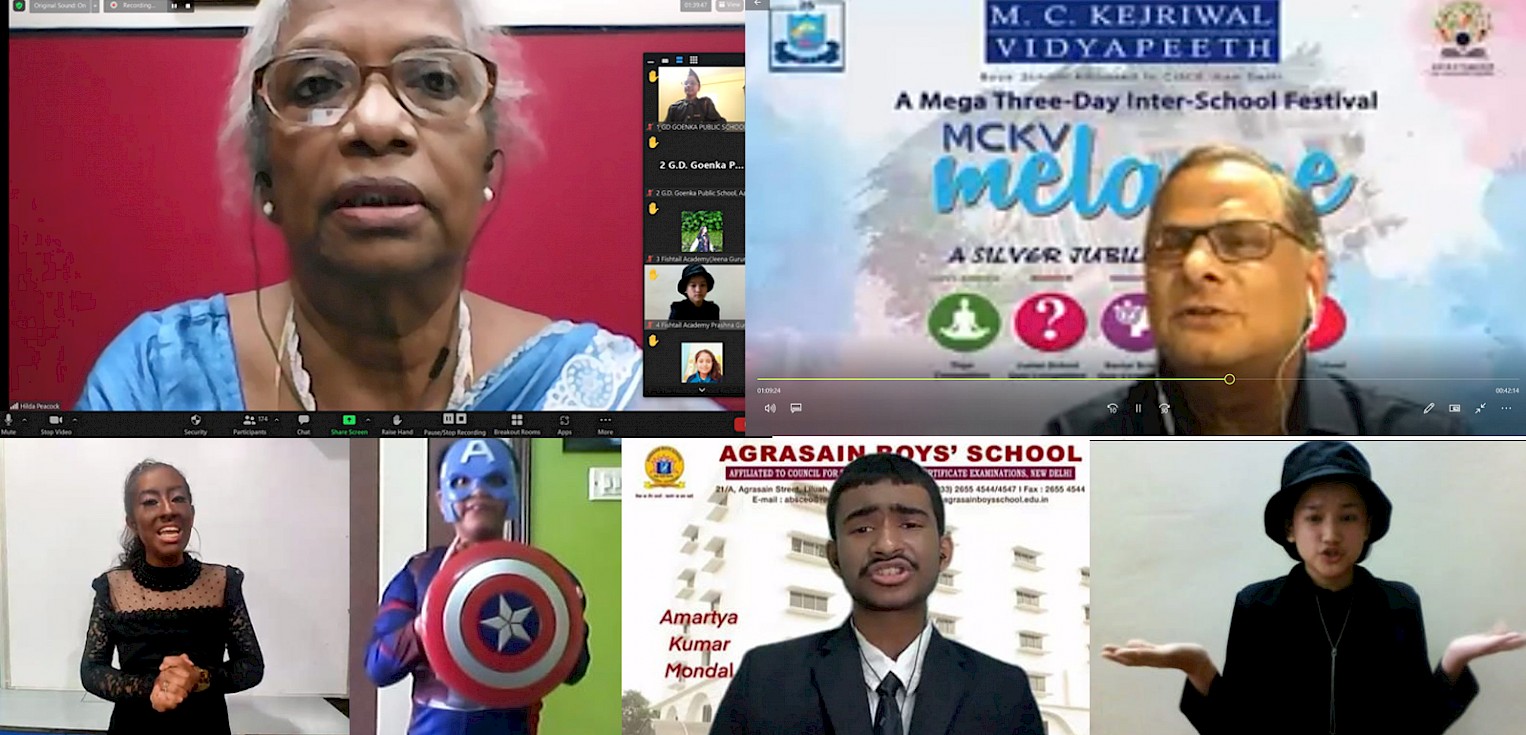 It has rightly been said the destination is not that important, it is the journey that matters. Success is a journey, not a destination which requires constant effort, vigilance and revaluation.
 M.C. Kejriwal Vidyapeeth attained another milestone this year as it completed its 25 years long and tireless journey of imparting quality and holistic education. Despite the aberrant situation and disruption in imparting education created by Covid 19 pandemic, our school never gave up. MCKV has always believed in the principle of making knowledge accessible to all and has been carrying out this duty since its inception in the year 1997.
To celebrate this glorious occasion of the silver jubilee year, the school organised a mega three day Inter-School Festival- 'MCKV MELANGE'. This initiative had been one of its kind as it was organised on the virtual platform, which in itself was an arduous task. A wide spectrum of events was a part of this Inter-School Competition.
The inaugural ceremony which took place on 24 September, 2021 was presided over by the revered Chairman, Mr. Kishan Kumar Kejriwal, respected Principal, Mrs. Mallika Mukherjee, Mr.Partha Sarathi Chakraborty, CEO, MCKV, Mr. Neelkantha Gupta, Director, MCKV, Mr. Arup Kumar Saha, well known yoga teacher from Vietnam and other dignitaries. Eighteen schools, both national and international were a part of this mega festival. These include -Birla High School, Kolkata, The Heritage School, Kolkata, Delhi Public School Ruby Park, Aditya Academy Senior Secondary School, Dumdum, Madhusthali Vidyapeeth, Jharkhand, Holy Heart Presidency School, Amritsar, Fishtail Academy Secondary School, Nepal.
The three days' virtual competition was declared open by our Chairman highlighting the importance of such competitions for the all round growth and development of a student. A plethora of interesting and engaging events were conducted. On one hand, participants showcased their physical agility and dexterity in performing  myriad complex asanas in the Yoga Competition- 'Happy Stretch' while on the other hand, students had to decode the puzzling and mind boggling questions in the 'Quizitch' (Junior School Quiz Competition) and 'Mindspark' (Senior School Quiz Competition). If 'Pantomime'(Junior School Role Play Competition)  unleashed their creative and acting skills, 'Incognito' (Senior School Declamation Competition) unravelled those hidden gems, who have mastered the art of oratory.
To ensure fair judgement in all the events, a panel of eminent judges such as Ms. Hilda Peacock, Director of Gems Academia International School, Sudipta Dawn, celebrated theatre coach, Ms. Tania Nag, Ms. Sulagna Sen and Mr. Debobroto Ghosh , all renowned Yoga teachers, were  invited to be a part of this special occasion. Mr. Rajib Sanyal, a well known name in the world of quizzing and having hosted more than 3000 quizzes was the quiz master for 'Quizitch' and 'Mindspark'.
The Inter –School Festival turned out to be very successful as all the participating schools enjoyed and learnt a lot. The diligent performance and relentless effort of all the participants was acknowledged by Mr. Neelkantha Gupta, Director, MCKV in his motivating and encouraging address. Though M.C. Kejriwal Vidyapeeth emerged as the Overall Winner School of 'MCKV Melange 2021', the Chairman, Mr. Kishan Kumar Kejriwal very generously decided to forego it being the host school and declared The Heritage School, Kolkata and Aditya Academy Senior secondary School, Dumdum as the winners. The closing curtains to this mega festival were drawn on 2 October, 2021 with the vote of thanks delivered by the Headmaster of our school, Mr. Biswajit Majumdar. Undoubtedly, the competitions upheld the thoughts of Pierre de Coubertin, "The most important thing in life is not the triumph but the struggle. The essential thing is not to have conquered but to have fought well."