MCKV observes National Unity Day
Published on: 04 Nov 2023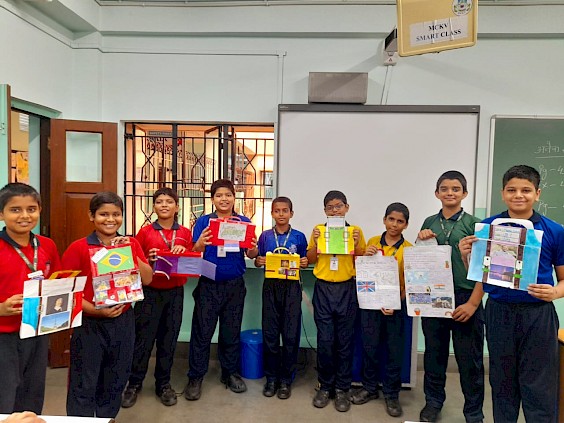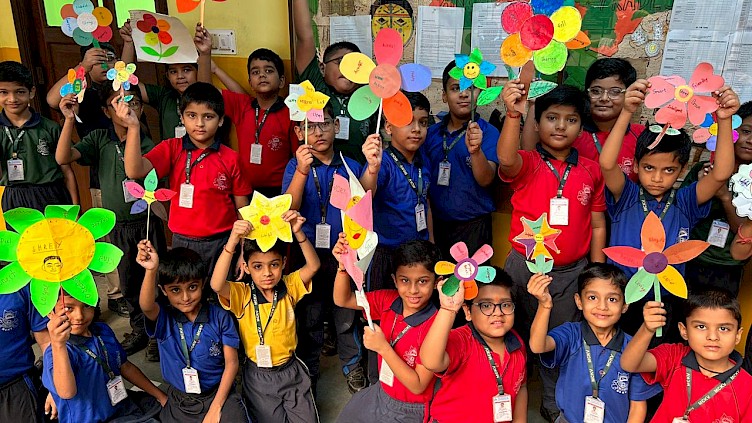 The English Department of M. C. Kejriwal Vidyapeeth arranged a host of activities across all levels on 2 November 2023 joining the pan-India celebration of the National Unity Day to mark the birth anniversary of Sardar Vallabhbhai Patel, who had played a major role in the political integration of India.
Classes 1 and 2 presented their friends with Compliment Flowers promoting love and unity among friends. Students of the Preparatory Stage (Classes 3 to 5) engaged in Mirror Affirmation activity which helped them boost their self-esteem and remain connected to the world.
Aiming to embrace global unity, our students of Classes 6 and 7 made Country Suitcase celebrating the culture and traditions of different nations. Class 8 students composed prayers seeking God's blessing in promoting unity.
Students of Classes 9 and 10 designed posters and created a human chain, while Classes 11 and 12 creatively advertised business products through videos and even websites, thus highlighting the power of English as a means of unification.
The various activities organised on the day were testimony to the power of togetherness, transcending constructed boundaries.