MONITOR'S INVESTITURE CEREMONY 2022-2023
Published on: 09 Jul 2022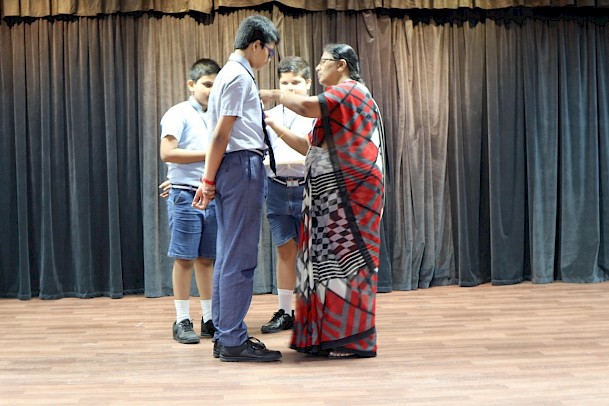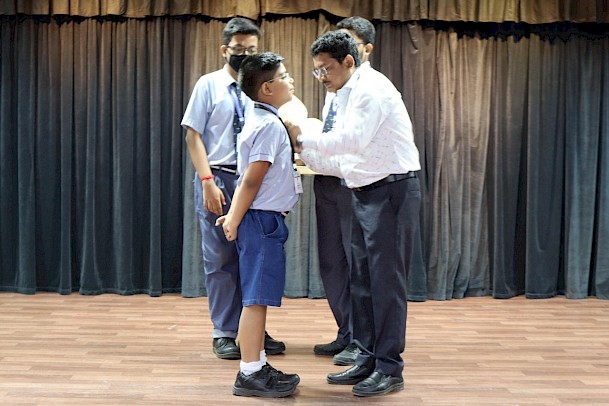 On the morning of 8 July 2022, MCKV organized the Monitor's Investiture Ceremony with great pomp and show.
Our young leaders from Classes 1 to 12 were formally invested and appointed in leadership roles. The school has always prided itself in gifting great leaders to the society. We believe in the strength of nurturing the quality of leadership among our students right from the foundational stage to the senior secondary years. The programme was organized with the intent of encouraging and recognizing the hard work and commitment of  those young gentlemen who are in charge of their classes all round the year.
 Our Principal, Mrs. Mallika Mukherjee, and our Headmaster, Mr. Biswajit Majumdar, pinned the badges of honour on our champs and familiarized them with the duties associated with the pivotal responsibility placed upon them.
 Our boys beamed with confidence and were all geared up to live up to the trust placed in them. We wish our young monitors best of circumstances and luck as they take on this new challenge.