Published on: 06 Jul 2019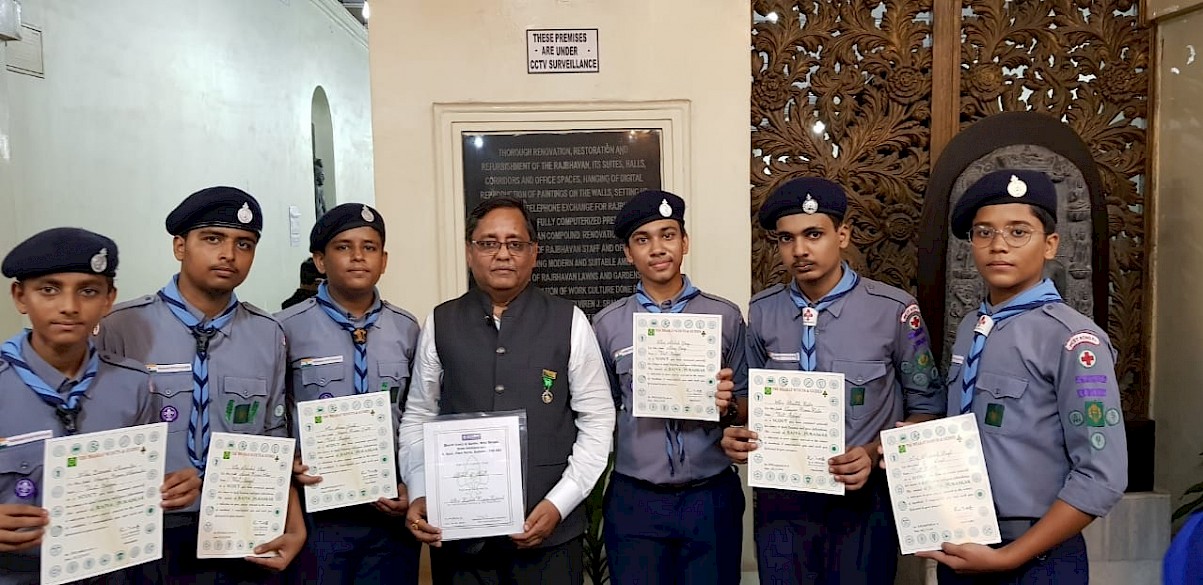 The Scouting movement, started by Robert Baden-Powell in 1907, aims to support young people in their physical, mental and spiritual development so that they can play constructive roles in society. Every year, the Scout boys of MCKV win several laurels and accolades. The scout boys have been attending several International Camps since 2003.
On 3rd July, 2019, six Boy Scouts from MCKV were awarded the prestigious Rajya Puraskar by his excellency, Shri Keshrinath Tripathi, governor of West Bengal, at Raj Bhavan. Along with the boys, our respected Vice Chairman, Shri Kishan Kumar Kejriwal also received a medal and a certificate of merit for his constant support and encouragement to the Boys' Scouts.
The following Scouts received the RajyaPuraskar:
DevanshShrivastwa -XB
Abhishek Shaw - XB
Aman Gupta - XA
Atiksh Garg  - XA
SwastikKedia - XD
Shreyansh Singh - XB