The Prefects' Investiture Ceremony 2023- 2024
Published on: 11 May 2023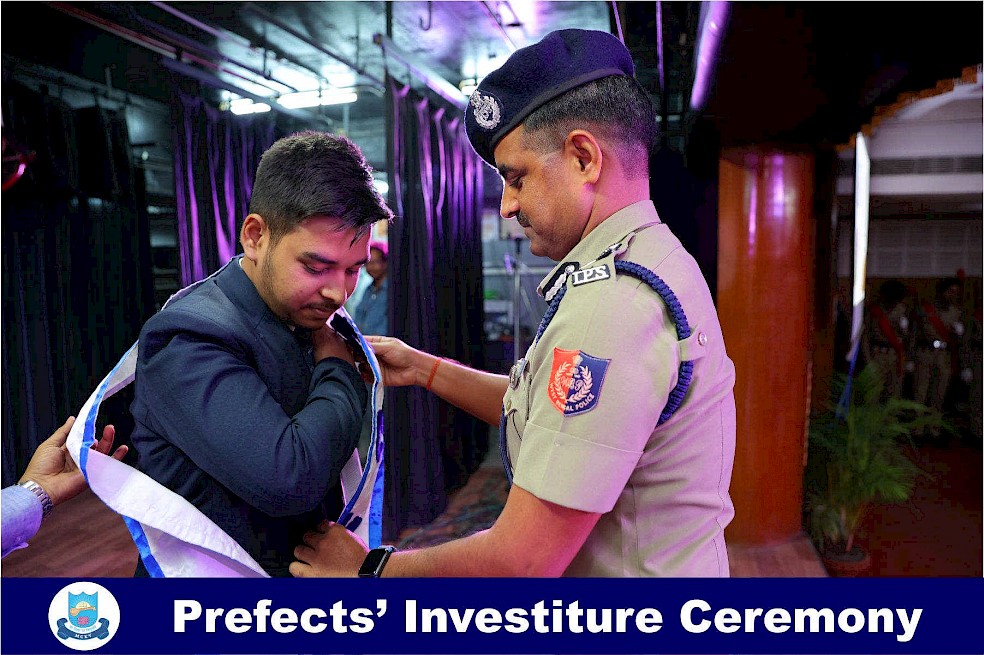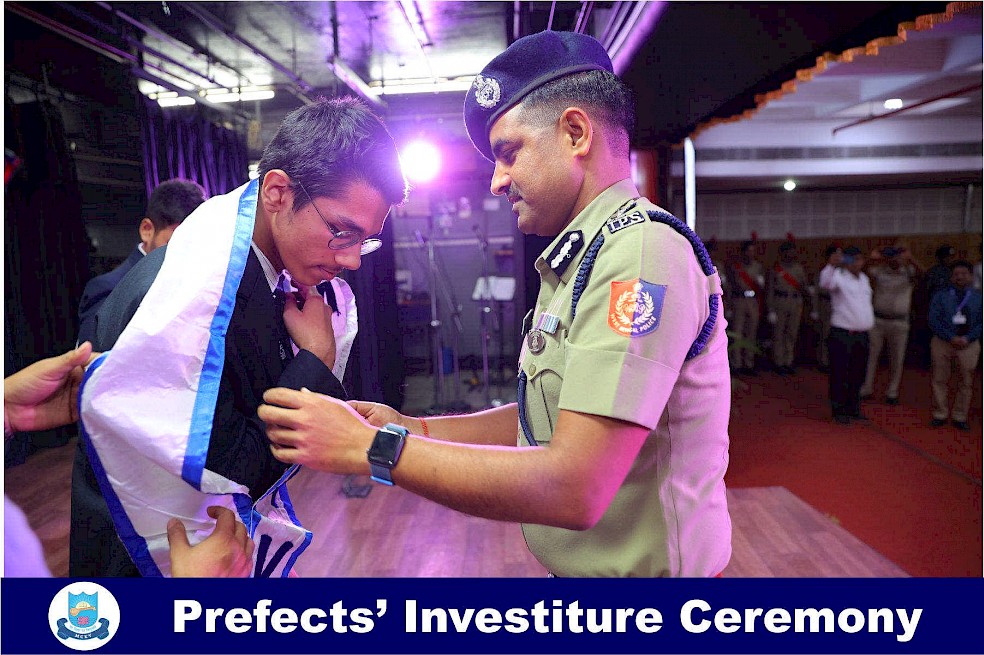 M.C. Kejriwal Vidyapeeth, Liluah, believes that one of the aims of education is to nurture leadership skills. The Prefects' Investiture ceremony is a special event that symbolises that aim. More than just giving out badges and titles, the ceremony is about conferring responsibilities to the students to take charge of the school, and to take it to greater heights with their leadership, decision making and communication skills, and teamwork.
The Prefects' Investiture Ceremony for the academic year 2023-24 was held  in the school auditorium on 11 May 2023. Mr Praveen Kumar Tripathi, Commissioner of Police, Howrah, was the Chief Guest. Col Neeraj Chaudhary, Commanding officer, 21BN, NCC, was the Guest of Honour. The event was also graced by the Chairman of the MCKV Group of Institutions, Mr Kishan Kumar Kejriwal; CEO, Dr Parthasarathi Chakraborty;  the Director of MCKV, Mr Neelkantha Gupta, the school Principal, Mrs Mallika Mukherjee; Trustee, Mr. Abhay Kejriwal, and the Headmaster, Mr. Biswajit Majumdar.
The ceremony  unfolded with the lighting of the lamp followed by a rendition of the School Anthem. Thereafter, the school Principal administered the oath of office, in which the student leaders promised to serve the school community and humanity to the best of their abilities. The student leaders were then invested with authority by the Chief Guest, Guest of Honour, and members of the school management who draped sashes of honour bearing the badges of office around them.
The sight of the young leaders standing tall on the stage while they were invested  was indeed a proud moment for the entire school. Towards the end of the programme, the inspiring words by our Chief Guest and  Guest of Honour, motivating our students to lead from the front,  and create a difference in society, deserve a special mention.
The ceremony culminated with a vote of thanks by the School Captain, Uday Kumar Bansal. As our student leaders left the auditorium, their smiles reflected their confidence and their eyes shone with the promise of living up to faith that the school has placed in them.