Published on: 11 Sep 2021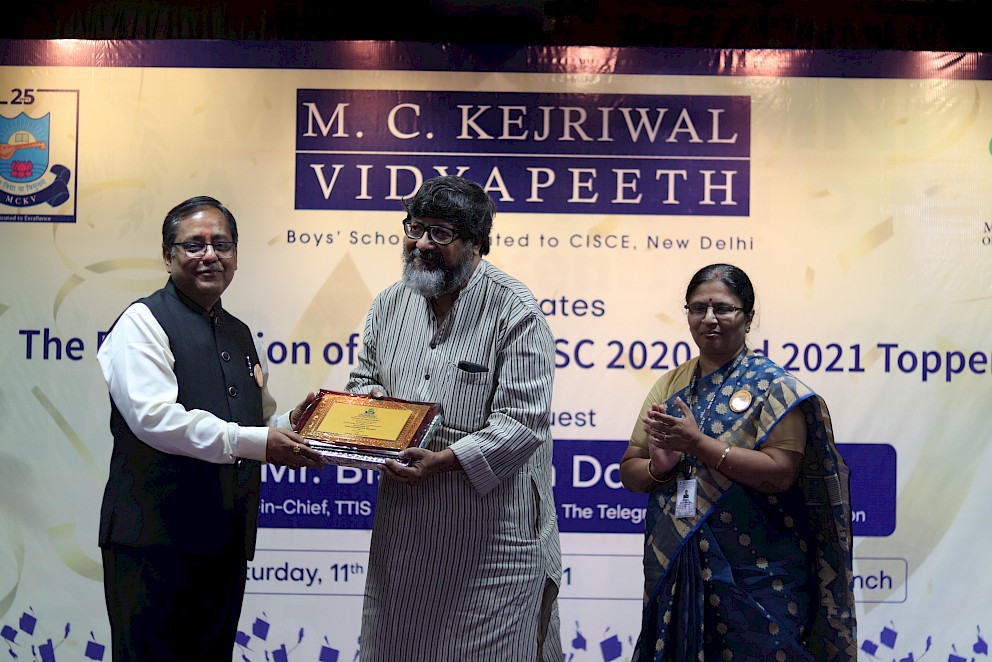 "A dream does not become reality through magic; it takes sweat, determination and hard work."
In order to acknowledge the sincere  endeavours  of the students, M.C. Kejriwal Vidyapeeth maintains a tradition to felicitate the I.C.S.E and I.S.C toppers every year.
The Covid 19 pandemic has created a disruption in the traditional patterns of education  but it could not deter the spirit and will power of these young minds which was exhibited by their remarkable performance in the year 2019-20and 2020-21. The spirited minds adapted themselves to the new mode of learning and achieved victory facing all challenges dauntlessly. These bright minds who emerged as the I.C.S.E. and I.S.C. toppers were felicitated on 11th September,2021.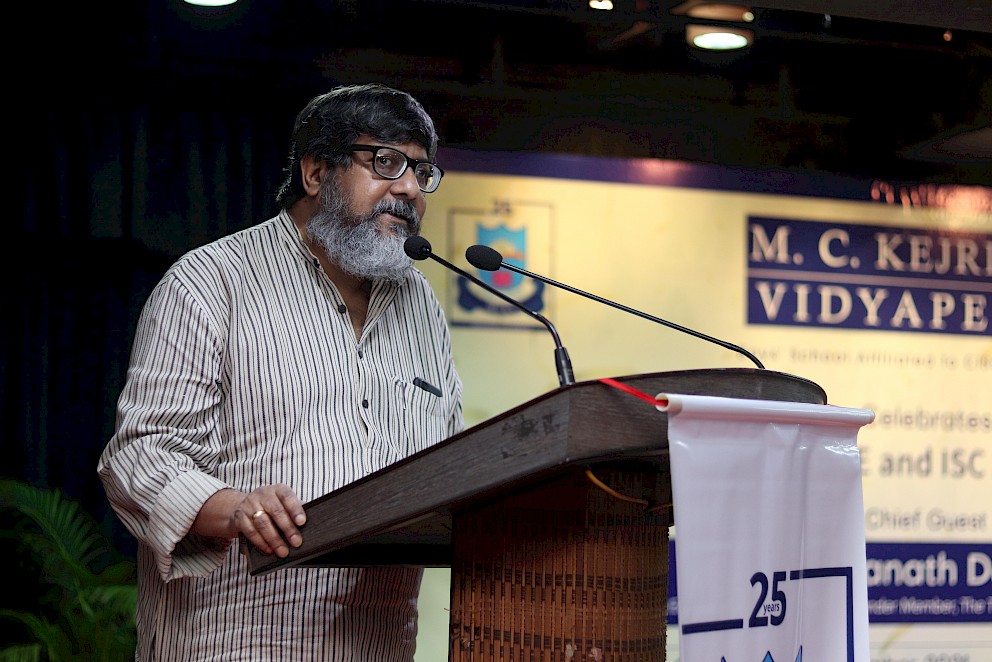 The Chief Guest of the day was Mr. Biswanath Dasgupta ,the Editor in Chief.TTIS and the Founder Member of the Telegraph Education Foundation. The day's programme began by invoking the Lord through the auspicious lightning of the lamp ceremony by the Chief Guest and the other dignatories.
This was followed by a wonderful dance presentation. Dance is a divine art form that allows people to express a wide range of thoughts and emotions. The dance performance of our students were highly appreciated by the audience.  Our revered Chairman Sir, Mr. Kishan Kumar Kejriwal addressed the gathering and shared his valuable words of wisdom which  motivated our students to become better human beings  in future.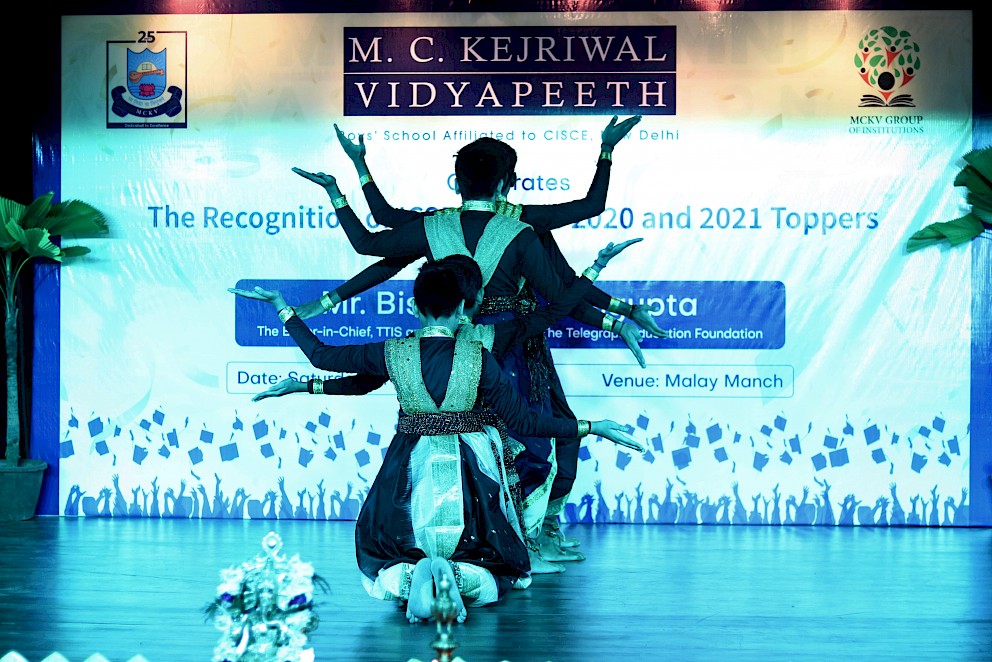 Music is the soul of life and gives immense peace to us. The instrumental presentation showcased  by our students captivated the audience and transported us to a sublime realm.
The accomplishments of the I.C.S.E and I.S.C. toppers for the session (2019-20) and (2020-21)along with those who achieved perfect 100 in a subject in the Board exam were acknowledged and the achievers were honoured with trophies and certificates. In addition to these awards ,as a mark of  gratitude ,the  teachers who have dedicated 10 and 15 years of their relentless  service to the institution  were presented with a token of appreciation.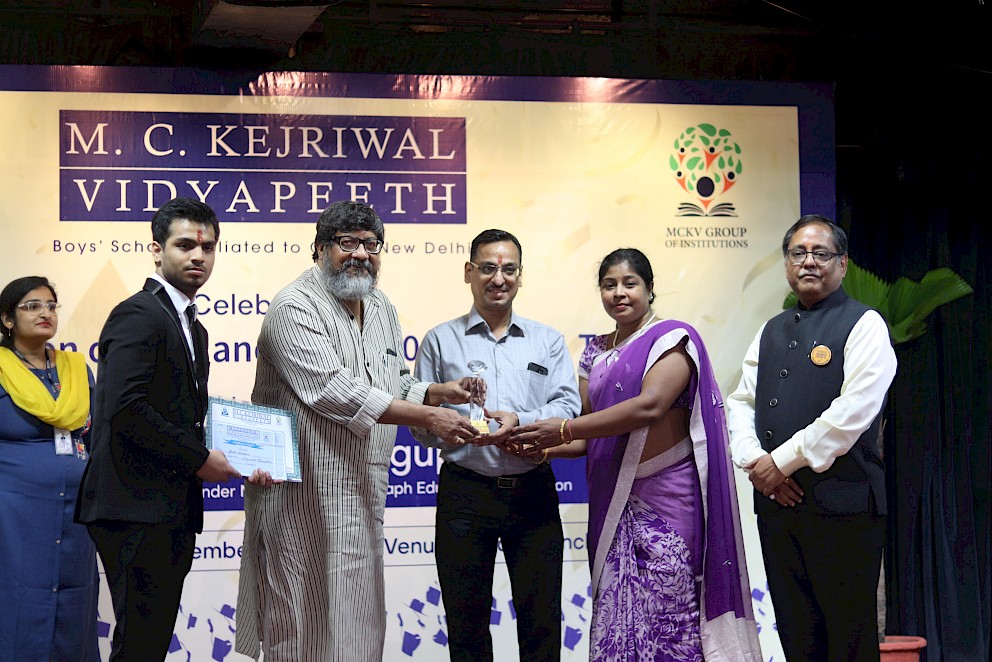 The programme proceeded with the felicitation of the Chief Guest, Mr.Biswanath Dasgupta which was  followed by his motivating speech . He appreciated the students for their tireless efforts . His words touched everybody's soul and  re-affirmed  that we are moving in the right track of nurturing the future citizens who would contribute to the progress of the nation.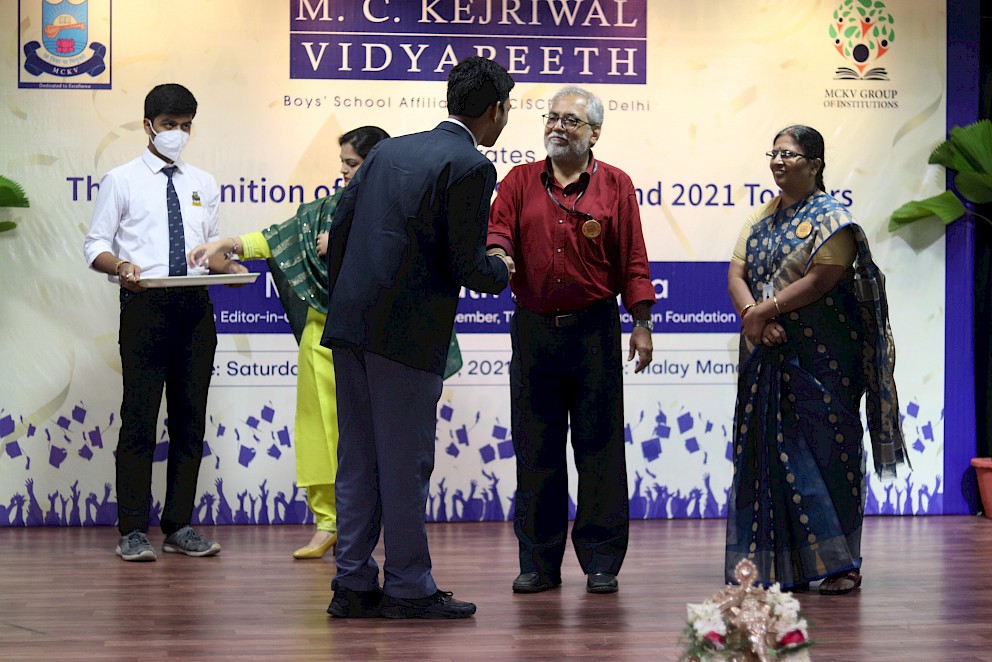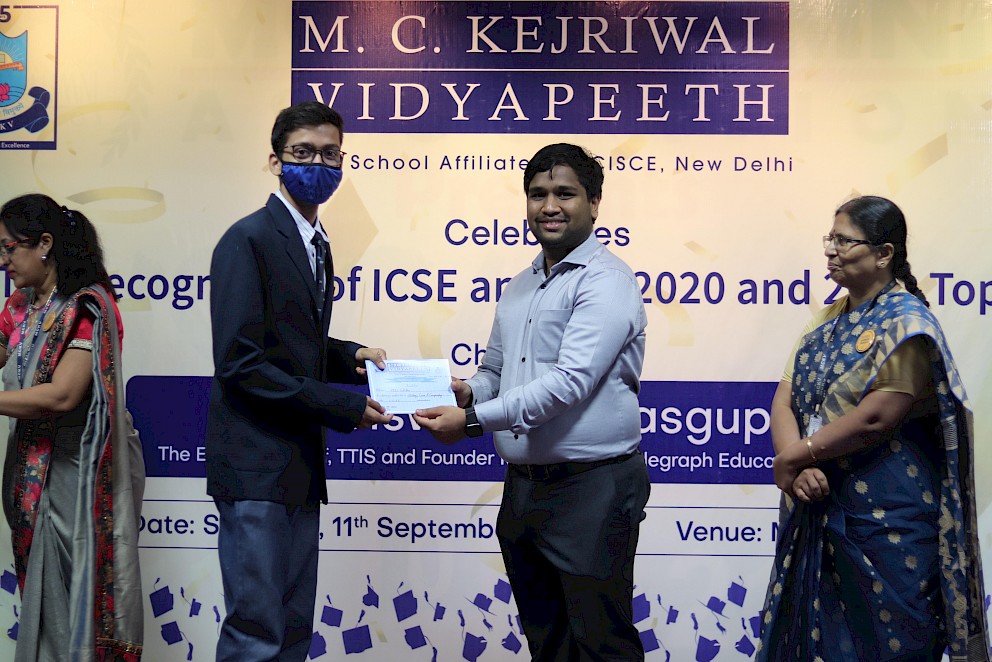 The programme drew to a close with  the vote of thanks  proposed by our English  Head of the Department , Mr. Biswajit Majumder which was followed  by  the School Anthem.