Published on: 28 Oct 2018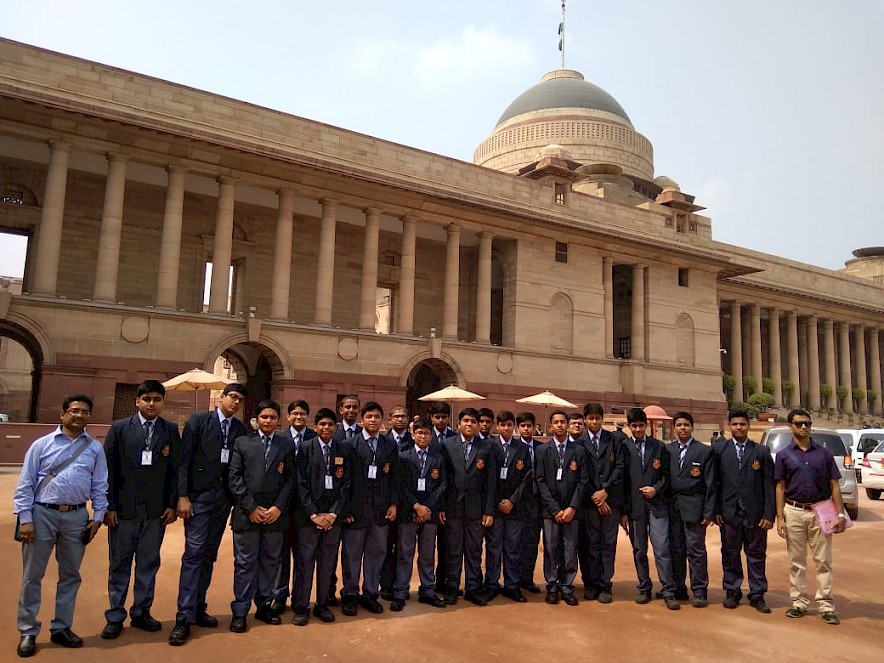 ''Nature and man, rock and architecture, have rarely collaborated to so fine a purpose as in the fashioning of the magnificent Rashtrapati Bhavan.''  -Shri R.Venkataraman,  Former President of India
Visiting a historical place as part of an educational trip is always an exciting experience both for the children and the teachers, and if it involves visiting a place as iconic as the Rashtrapati Bhavan - the home and the office of the first citizen of the largest democracy of the world - it adds a special significance to the experience. Completed in 1929, Rashtrapati Bhavan, designed by Edwin Lutyens and Herbert Baker, his associate architect, is one of the most magnificent presidential palaces ever built. The erstwhile symbol of colonial power and imperial domination is today the representative of India's democracy for its inclusiveness, plurality and secularism. This is not just the residence of the constitutional head of the world's largest democracy, but also in terms of area, the largest residence of a head of state anywhere in the world.
It was really a memorable moment on 11th October, 2018 for the twenty children and two teachers of MCKV to move around this beautiful and majestic building where the history of our nation was written and built. This unique national mansion covers an area of 5 acres on a 330 acre estate. It consistis of 340 rooms spread over four floors and 2.5 kilometers of corridors, and has a garden 190 acres,  It was a dream come true for all of us to walk into the Durbar Hall where the first government of independent India was sworn in. Lutyens designed the new vice- regal throne for Durbar Hall to replace those from Government House in Calcutta. With new flags, paintings and a warm look, the Durbar Hall retains its past grandeur and is now used for hosting civil and defense investiture ceremonies and for the conferment of other national and international awards. Next to the Durbar Hall is the library which is also described as the daughter of Durbar Hall. It has a priceless collections of almost two hundred thousand books which are now being digitized for posterity. The visit became more special when our students visited the Ashoka Hall. It was originally built as the state ballroom and we were really fortunate to witness the aesthetic beauty that has reached its zenith in its elegance. It is now the venue for accepting credentials of foreign envoys and for hosting state ceremonies and formal functions. The embellishments on the ceilings, carpets and chandeliers have been redone and restored. Rashtrapti Bhavan was declared a Grade 1 Heritage Building in 2009. We also visited the great Banquet Hall, drawing rooms and other historical rooms.
Additionally, the MCKVians visited almost all the historical monuments of our national capital before reaching the last leg of our journey on 12th October, 2018. We have come back to school full of historical memories to be preserved and shared with everyone.